Do you dream of having unlimited access to movies and TV-shows without paying a subscription or a package? Having to stream on any device with no constraint on the type, category, or kind of content to watch?
Do you want no limitation on the movies or TV-series of a particular television network, and have access to all? If you think this is not yet possible, you just might be surprised.
With the Tubi TV app, you can achieve all those possibilities and more. Keep reading to understand how to derive the maximum benefit from this app, binge watch, and have unlimited access to your favorite TV-shows and movies.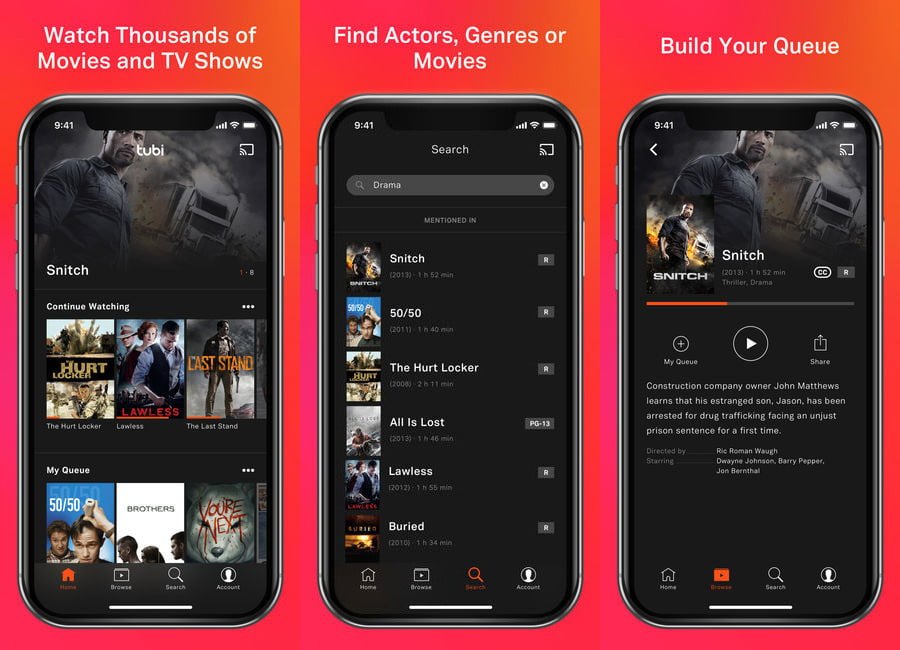 About the App
Tubi TV is a streaming service that provides access to free video content. They offer HD-quality video content with a library of over 20,000 movies and television shows. They offer free access brings about lots of skepticism as to whether the streaming service is legal or not.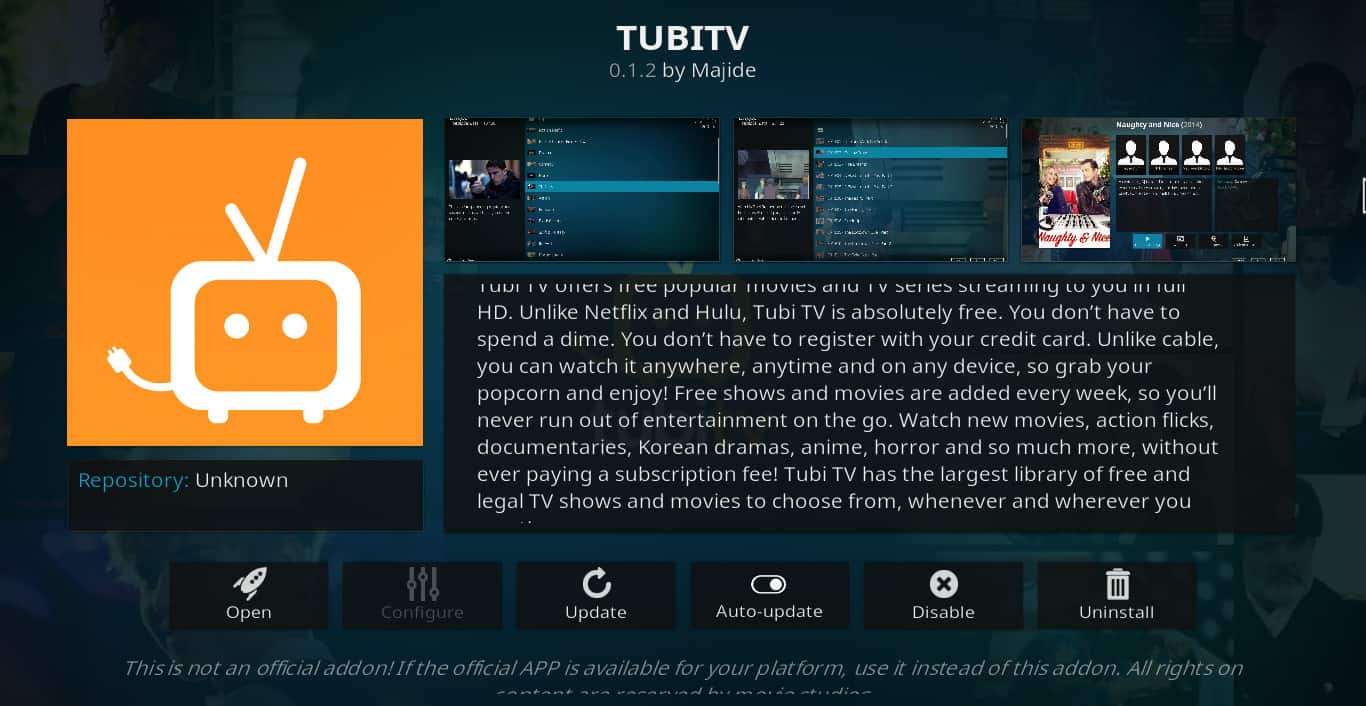 Yes, it is legal, and if you are still wondering how they profit if video content is free, they do so by including ads. Ads are how they sell out their sponsor's services to users and, in turn, profit from it. Launched in 2014 and previously owned by AdRise, the app's popularity has risen greatly since then.
Bought by Fox corporation at $440 million in April 2020, they have gained over 50 million installs and over 20 million active users.
Content includes movies and TV-series from providers like Paramount, Metro-Goldwyn-Meyer, Sony Pictures, Fox, Warner Bros, and Walt Disney. They have a wide range of content in different categories available.
How to Download
You can download the Tubi TV app on your mobile devices, desktops, Play stations, Xbox, and televisions. To download the mobile application, search for the app on the digital marketplaces of Google Play Store, and Apple Store for Android and iOS devices, respectively.
Afterward, click on the app, where you will be directed to the installation page. Click on the "Install" button and accept all requirements by the app. Proceed and download the app to your mobile device, and you will have access to your favorite shows and movies.
To get the app on your televisions, play station, and X-box, search for the Tubi TV app on Roku, Amazon Fire, or Consoles to download. You can also get Tubi TV on your television using Chromecast. That is not all, Tubi is also accessible for all on their website for web browsing.
Zero Subscription
Have you been streaming on Netflix or HBO (not limited to just these two) and be interrupted by your subscription ending? Or wanting to binge a popular show but cannot because of a package you have not opted to. These scenarios go on and on and could get annoying.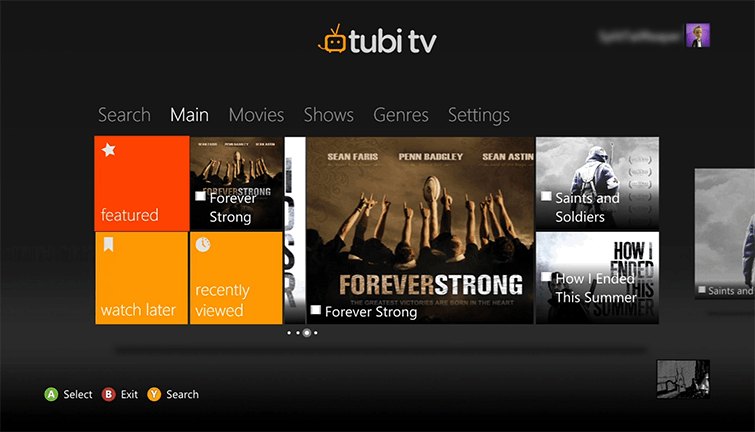 Possibly the most exciting feature of the app is that you get to enjoy free streaming on all your devices. Yes, no subscriptions whatsoever. Stream all contents without limitations to subscriptions, no pro version, no credit cards, or having to be in an elite class whatsoever.
Free, legal, total access to movies and TV-shows with only an internet connection needed. The good thing about this "free" feature is that it is completely legal to use. It is not a hacked application giving access to the video contents without authorization.
Owned by Fox Corporation clarifies that it is legit to use. Coupled with the millions of downloads on the digital marketplace, you do not have to worry.
HD Movies and TV shows
You may be wondering that since Tubi TV is free, it contains a few uninteresting movies/TV-shows that are probably not clear or dubbed. It should then contain low-quality video content since its users are not paying for anything. "What choice do they have?"
On the contrary, it has high-rated Hollywood movies, Anime classics, British TV-shows, Korean series, and top shows, all in clear HD-quality. Tubi TV is not settling for less because of the no subscription feature. Full high-quality movies and TV-shows is all it offers.
Multi-Device Syncing
Another great feature of this app is the fact that it works across multiple devices. No limitations to the mobile phone or the web version, you can access Tubi TV from your iPhones, Macbooks, Android devices, Play station 3 and 4, Xbox One, television, and the web.

A bonus… you can pick up where you left a show or movie on another device without having to scan through looking for where you were. Tubi TV makes it easy for users that way.
Chromecast Support
Wide Category of Video Content: Tubi TV categorizes its video content in different genres where you can search by their category. Categories include Kids, Action, Adventure, Drama, Anime, Romance, "Not on Netflix," Most popular, among other genres.
The "Not on Netflix" is an exciting category where you can find movies and TV-shows that are not found on Netflix network providers. Other movies and shows that are popular or genres that you find interesting but not on Netflix can be found here. That, in a funny way, gives Tubi Tv an edge.
Another section, "Most Popular section," is a place to show, well, of course, popular movies and Tv-shows. Worried about popular movies and TV-shows? This section is where to look. Movies like The Nut Job, Pride, and Glory, Rock Dog, Rango, among other entertainment, are found here for you to stream.
How to Use the App
Okay so, the features of the app have been discussed so far in this article. Let us discuss using the app itself. Well first, to use the app, you need to have the app downloaded on the device you want to use it on. That part is covered in the "How to Download section."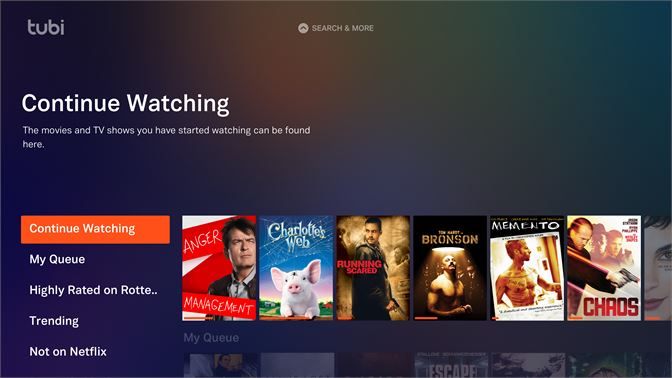 Thereafter, the app is easy to navigate. You can easily search for a movie by genre/category or directly type in the name of what you want to watch in the search pane at the lower area of the screen with the search icon. The lower pane has different sections to quickly go through the app.
It includes "Home," "Browse," and "Search" for navigation. You can go through the homepage for the latest additions and suggestions. Recommendations will be gotten from your searches and similar movies and TV-shows will be brought to your screen for you to try out.
Tips
An important tip to mention is that video contents are uploaded every Friday, so you should look out for them on that day. Also noteworthy is to look out for updates. Updates are always a good thing as they are aimed at creating a better experience for users.
Reviews of the App
"All that glitters is not gold." This saying means that not everything looks as it seems. Find out in this fun section, where this author cuts through all the high praises and talks about the app as it is.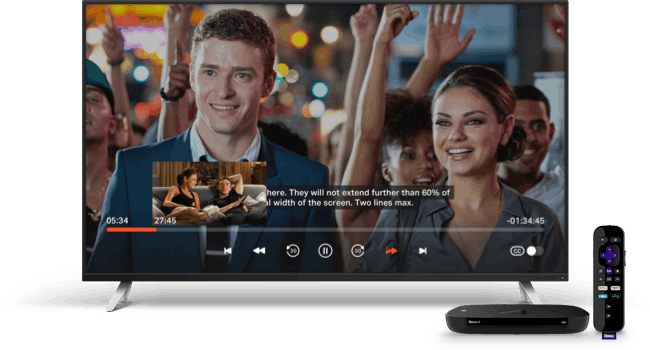 The amount of video content are 20,000 movies and TV-shows enough? Is it really? That depends on the level of "movie-watching person" you are. This author finds it quite displeasing to search for a movie on a network or website and sees a result display of "Movie not found. Search for something else."
If you are a big "movie-watching" person, you may see this frequently. Relax, though; for a growing company, 20,000 is pretty good. That said, from the 20,000 lot, be sure to find most of the popular movies you need.
Is it Completely Sleek?
"Could it be possible that with no subscriptions whatsoever, I could watch uninterrupted movies and TV-shows on the Tubi TV app?" Yes, except for the uninterrupted part. Tubi Tv advertises in-between movies and TV-shows. Kind of like a short commercial break in between your stream.
Could it be annoying as you have to watch some advert in between your stream? Well, a little. But for the few seconds it takes for an ad-break, it could be manageable and okay to cope with. These periods can be used to pick up a snack, or used for a bathroom break.
Live Channels?
Tubi TV does not support the streaming of live channels as videos are uploaded after they have been released. You cannot stream life sports channels/Live matches as they happen as well.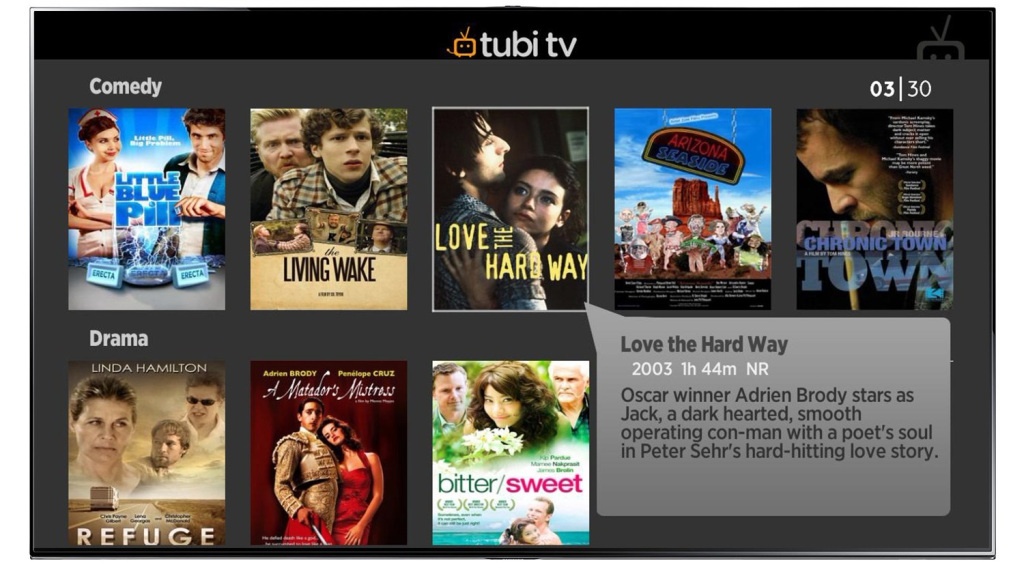 That is sad news for viewers as they will have to leave the app to find that service (live channels) on subscription services.
It allows device syncing, works on multiple devices, and supports Chromecast as well. With its over 50 million installs on the Google Play store, and over 20 million active users, Tubi TV is becoming the next great movie streaming service.
What Else Do I Need to Know?
Overall, the Tubi TV offers nice features for a service that offers no subscriptions. The movie quality is great; they have a wide range of selections and categories. And yeah, the ad time is manageable.
Quoting directly from Tubi TV… "We believe that sometimes the best things in life ARE free." And yes, they have done just that by providing us with free quality movies and TV-shows.
It is amazing, and if they can include more video content and features and limit the number of ads, it is all good.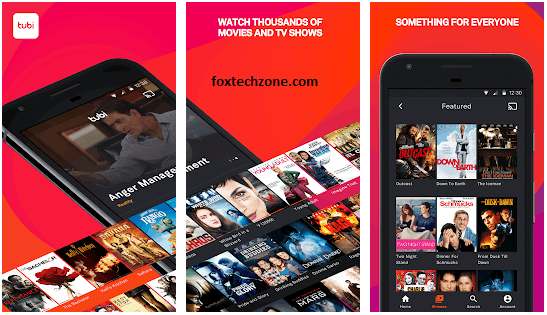 Conclusion
Tubi TV is an app that allows you to stream for free without a subscription on all your devices. This article talked about the Tubi TV app and its features. It also left a spot for reviews of the app, letting you know all about the legal, no subscription streaming service.