Whether for professional work or hobby, video editing requires quality tools and software to create excellent clips. Nowadays, with people getting into social media ventures, using a reliable video editor tool is crucial for accessing premium features such as music, backgrounds, filters, etc.
InShot Video Editor is one of the top-notch applications to use for editing videos and photo enhancement. It has a host of features to make it easier to edit videos and pictures for sharing on social media or archiving. The app has cutting-edge technology to produce professional clips.
What's more, InShot has ready-to-use templates for popular social media platforms such as Instagram and TikTok. For those looking for a reliable video editor, this article sums up InShot's features and benefits and other information on how to download and use it.
What Is InShot Video Editor?
Photo Editing With InShot
InShot Video Editing
How To Download The InShot App
Exporting Media From InShot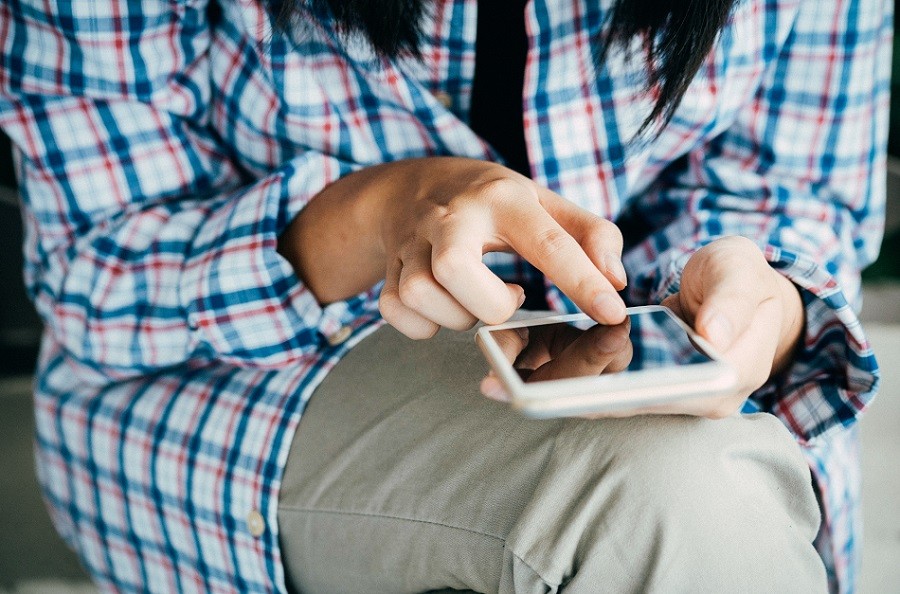 What Is InShot Video Editor?
InShot is a mobile photo and video editing application specifically designed to enhance clips and photographs for social media sharing. This is the tool to apply effects and filters to pictures and create Instagram Stories or TikTok entries. What's great about this app is, it's simple and easy to use with no complicated navigation.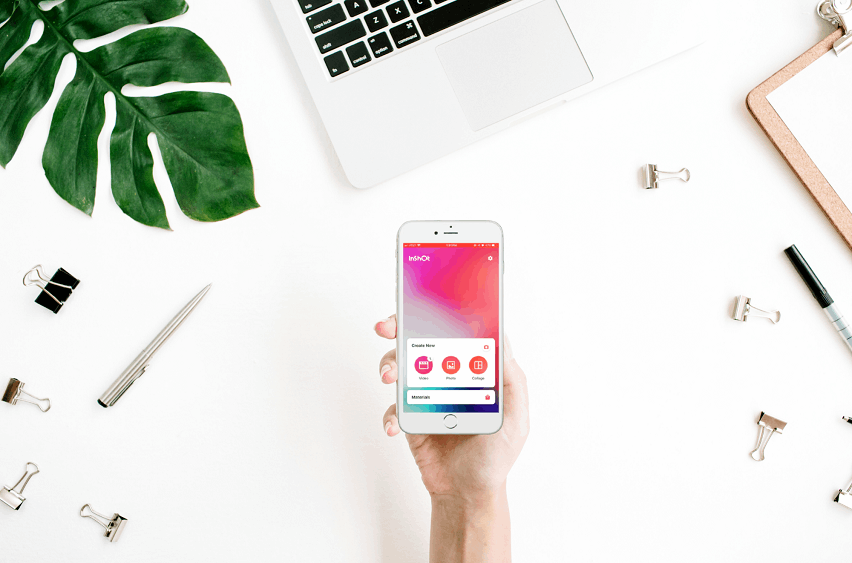 Most people rely on InShot for editing both pictures and videos in one standard application. In addition to enhancing and making awesome videos, this app also allows one to make photo collages.
The same thing applies to putting together videos with blank canvases. This means one only needs a single app for all these features, that is InShot. The app allows users to work and create video projects or simply work on single or multiple photos.
There's freedom in adding as many clips needed while accessing other capabilities available, such as adding texts, filters, emojis, music, and even voice-overs. Users can also trim videos for proper transitions, plus manipulate clips for slow-motion effects.
Pros And Cons Of InShot
Like many other apps and software, InShot has some shortcomings amidst great editing tools. To understand better and see if the app is suited for you, let's run down the pros and cons of using InShot.
For the pros, the application has nice and sleek navigation and very easy to use. Additionally, it has numerous tools for enhancing videos and photos.
For the cons, the InShot watermark may be a big deal for professional work. Every time a user export videos, there's a visible InShot watermark on the clip or photo. The app also has no ability to zoom and pan in the photo, which needs to be considered.
Photo Editing On InShot
There's a row of editing features accessible for making changes in the photos, such as cropping images, adding filters, and adjusting the saturation, contrast, grain, warmth, etc. This Adjust menu helps to easily manipulate pictures for the effect that users are going after. There are also Curves to balance the tints of the photo.
In case you want to add a caption to the picture, the Text menu helps to do that. One can choose the color and font and add the text to the picture. The best part is being able to import fonts if you purchase new ones.
As mentioned, there's also a photo collage to combine two photos and more into one frame. Pre-select layout and borders are available on InShot. There's also a feature to select a canvas and make appropriate orientation for each social media platform, such as Instagram and others.
Photo Retouch In InShot
Retouching pictures isn't new these days, and InShot has an impressive Photo Retouch feature under the Peachy app—Face and Body Editor. This is the only time to use a separate application to use the retouch features of the InShot app.
After Peachy is installed, InShot users can be directed to this app for enhancing photos. Alterations available include making skin look smooth, whitening the teeth, slimming the body for great shape, and removing imperfections like stretch marks and acne marks.
These features make one look amazing without putting on makeup or covering up the skin impurities.
InShot Video Editing
Photo editing is one useful feature of InShot, and video editing is another. There are several capabilities available on the app, like trimming clips, splitting videos, and more. The video slider allows users to edit the clips on the app. In addition, there are also transitions for making seamless transitions from one clip to another.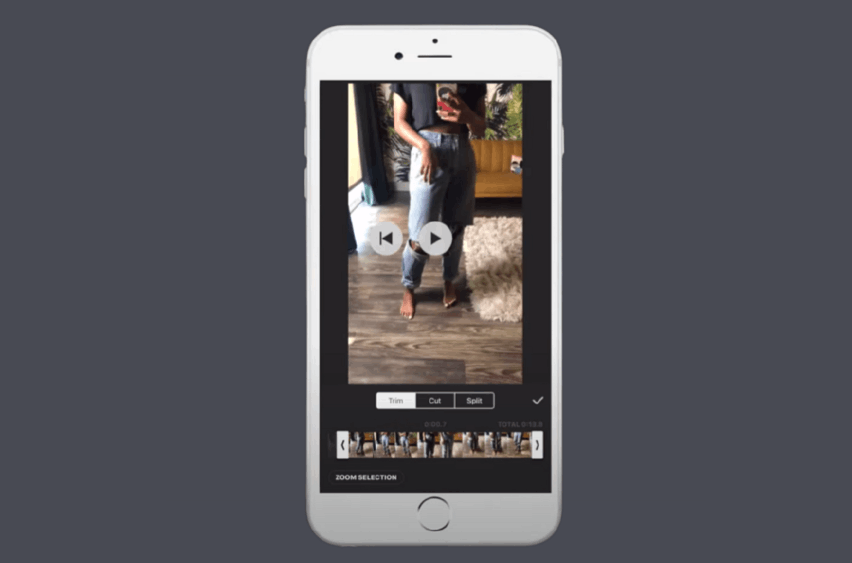 Video manipulation also includes changing the speed of the clip, creating a break for a great transition, and even adding effects. The latter lets you create freaky and fun effects like a glitch, reversing the clips, and changing the orientation. Just like in the photo editing feature, users can also add filters to clips.
Speaking of effects, users can also use the InShot app to create distortions on the clips, add beats, and use different styles like a blur, mosaic, and even comic effect.
What's more, texts can be added, similar to how users can add texts to pictures. With video editing, users can add animations like making texts fade, expanding, and retracting texts.
Music Usage In InShot
Music is crucial in video editing as it can make the clip more engaging and entertaining with sounds and songs. InShot allows users to add or import sound effects or songs, in addition to choosing something from the featured music.
The app also lets you connect to iTunes and even extract audio from a video. If users opt for recording audio or song, this is also possible with the InShot mobile app. In case the track from iTunes isn't free, there's a shopping cart icon on the app to search for a track and use for the video.
There's an option to lower down or increase the audio or sound volume for different sections.
How To Download The InShot App
InShot is absolutely free to download, but with an in-app purchase. It's available for Android and iOS devices to cater to several users with different mobile phones. Simply look for InShot in the Apple App Store or Google Play Store to download the app for free. The app's size is 108.7MB, which doesn't take a lot of memory space.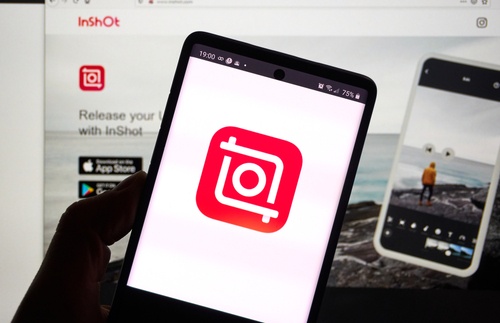 For iOS devices, simply tap on the Get option to download InShot to the mobile device. Android devices are different, as Google PlayStore has a Download button on the screen. After tapping, the application will start to download on the device.
Downloading the app will only take a few minutes, depending on a user's Internet connection and phone storage space. Once the download is complete, a user can now use the app and access the photo and video editing tools.
Getting Started With The InShot App
It's effortless to use InShot because of the straightforward navigation and built-in editing features. That being said, users can only tap on specific features or effects to enhance pictures and clips. There's a bit of a learning curve, but it will only take a short time to get used to these.
Upon opening the app, the first thing to do is choose what project to create. It could be a video, photo, or collage project. Now that you know some features available and distinct for video and photo editing, it's time to choose what project to do.
These three options will pop up on the screen upon opening the InShot video editor app.
Exporting Media From The InShot App
After the project is completed, the next thing to do is export to media or album on iOS devices. Expect that this action will take some time because it will put everything together in one clip or photo.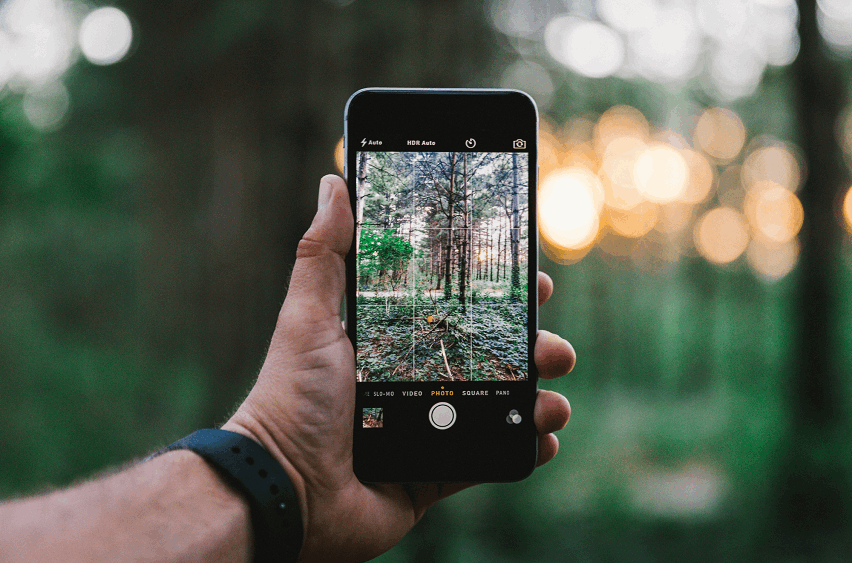 The length of the project and the complexity of the video will add up in exporting the media. While InShot is exporting the project, users will be advised not to switch off the screen or go to another app. This may be another cons because users can't do anything but wait for the export to be finish.
In case a user attempted to switch off the screen or jump to another mobile app, a warning will pop out on the screen saying 'Processing Interrupted.' This would only mean one thing, and that is to start exporting the project from the beginning.
InShot App Pricing
As mentioned, the InShot video editor app is free, but there's an in-app purchase to continue using it. To prevent the watermark on the clip or photo, you can subscribe to the service, access additional content, and remove ads.
The subscription costs $3.99 per month or $14.99 per month for a 12-month plan or a one-time purchase of $34.99. Although the latter option is a bit expensive, this means you don't need to worry about the monthly subscription ever.
Bottom Line
When it comes to photo and video editing, InShot definitely one of the great tools out there. With straightforward features and built-in effects, it's easier to make adjustments to pictures and videos.
Download the mobile application today and enjoy the host of features for photo enhancement, video editing, and making photo collage projects.