Have you ever been surprised by a sudden change in the weather? Most people have had the experience that an outdoor function or picnic has been organized, and "out of the blue," the blue sky disappears, and you find yourself in the middle of a rain or wind storm. Sometimes you want to know if the weather will allow you to go to the beach over the weekend.
There is an app available that will help you to plan your outdoor activities by keeping the weather in mind. You never have to hope for the best – the app will provide you with information about the weather situation even ten days in advance.
The forecasts are based on a lot of information, including data received from data-gathering places in your area. The merging of all this information gives you accurate predictions. So let's dive in to find out more about the Weather Underground app.
What Is Weather Underground?
Later Developments
Free And Premium Options
Unique Features Of Weather Underground App In A Nutshell
You Can Assist In Keeping The App Updated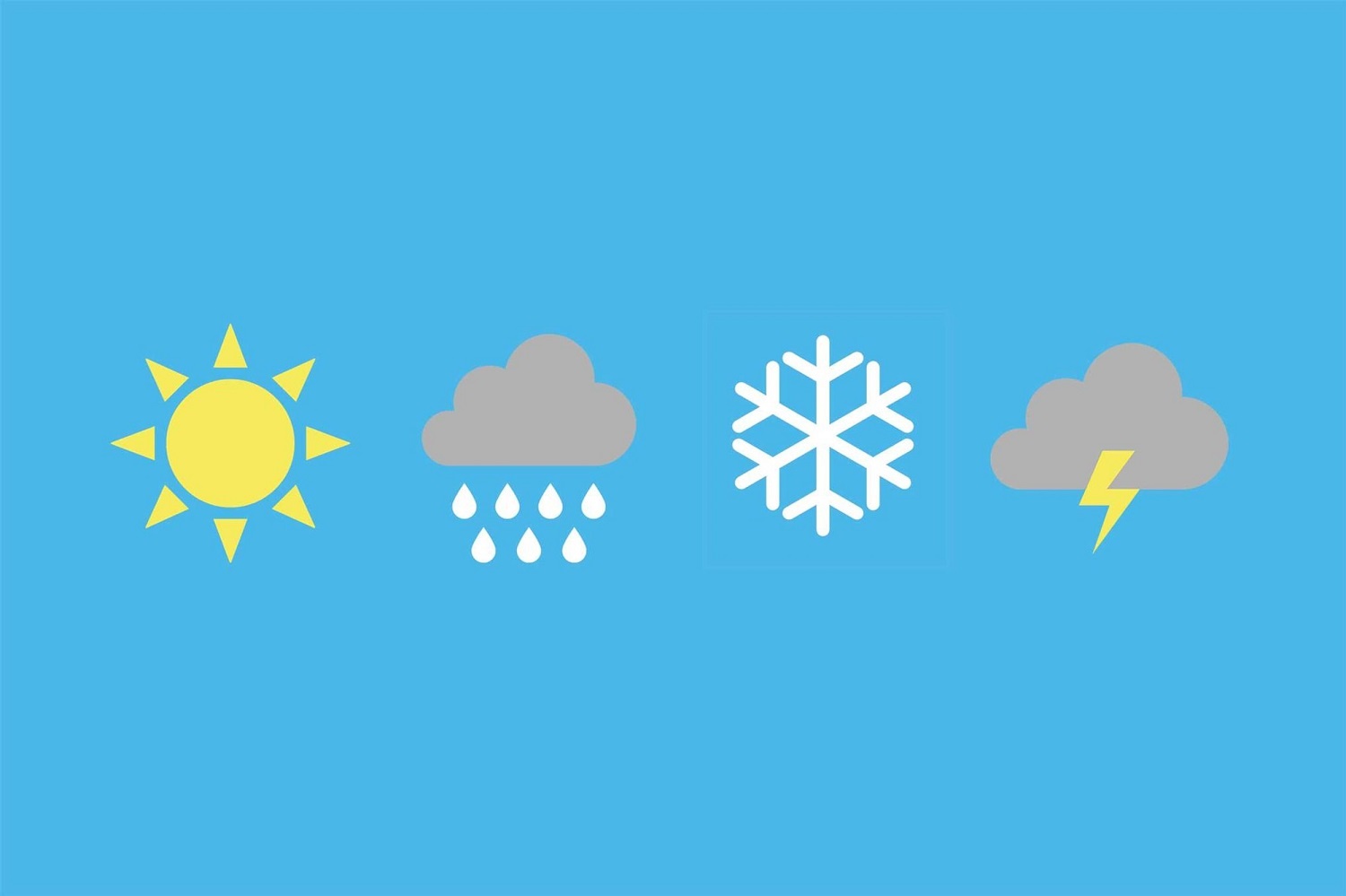 What Is Weather Underground?
Weather Underground provides weather information over the internet. This information includes data about temperature, rain, wind, disaster alerts, and much more weather-related news. Most big cities all over the world get their weather reports from Weather Underground.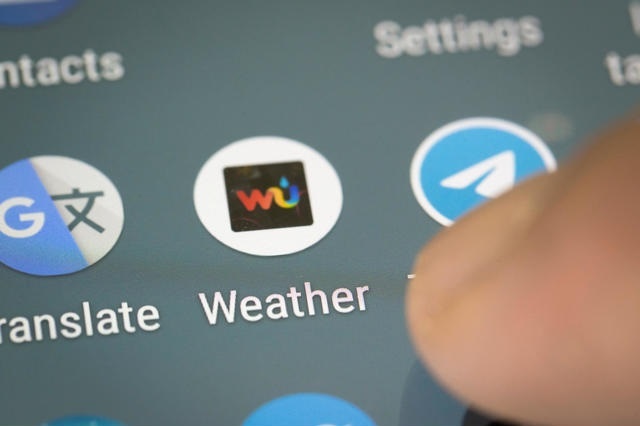 It also provides forecast reports to newspapers and other weather sites. The site is free to access and is available in several languages. You can get additional features for an annual fee.
It gathers information from the National Weather Service (NWS) and more than 250,000 personal weather stations (PWS). As a subsidiary of IBM, the Weather Company is the owner of Weather Underground.
Weather Underground's Beginnings
It all started in 1991 with a meteorology doctoral candidate who created an interface displaying weather information worldwide in real-time. The University of Michigan started in 1993 with a project to bring internet weather into the classroom.
In 1995 Weather Underground Inc. separated from the university. Apart from its online weather reports, it started to provide weather reports for the printed media as a commercial entity, including Associated Press. Since that time, newspapers like the "San Francisco Chronicle" received forecasts from Weather Underground.
Forecasts are also provided to the Google search engine. In October 2008, the site was rated number 2 for Internet weather information. With mobile devices in mind and a possible full-screen weather web, Weather Underground launched FullScreenWeather.com in February 2010.
Later Developments
In July 2012, Weather Underground was bought by The Weather Channel to become part of The Weather Channel Companies, LLC. This company later changed its name to "The Weather Company."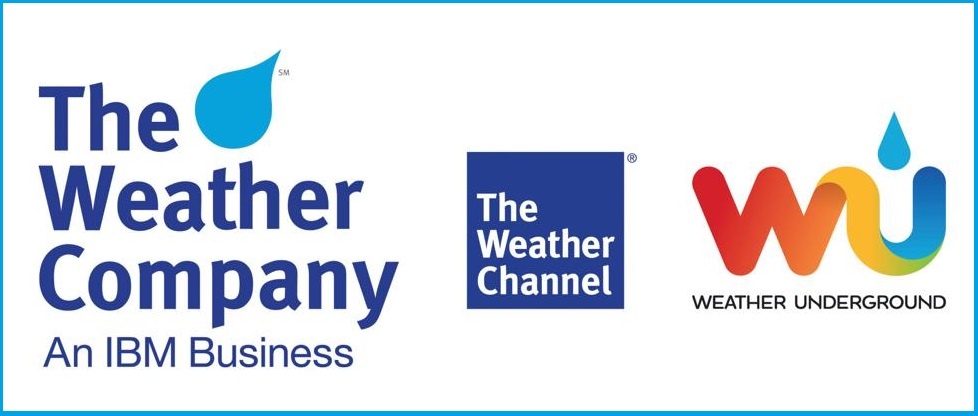 Although Weather Underground is not independent anymore, the website has continued to operate separately. This site attracts more than 47 million visitors per month.
Weather Underground For Mobiles
In recent years, Weather Underground has developed several Google Chrome extensions. But to a certain extent, it is more important that it has developed apps for mobile devices. This has brought Weather Underground to everyone with a mobile device.
Currently, applications for iPhone, iPad, and Android are available. The app history started in 2015 when the app called "Storm" was released as an app for iPad and iPhone. However, in 2017 it removed its support from "Storm" and released the app "Storm Radar."
Free And Premium Options
The app is free to download and use, and for most people, the information given on the free app is enough. Unfortunately, like most free apps, there are quite a lot of ads you will have to endure. But you can remove all the ads by upgrading. In addition, you can subscribe to Premium. You subscribe by purchasing an annual subscription.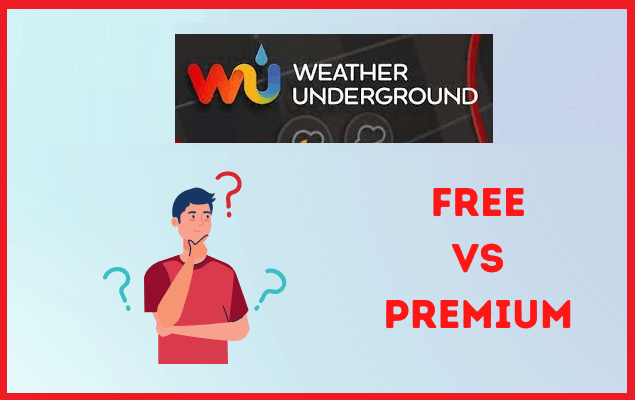 Apart from the ad-free environment in which you will be able to look at the weather forecasts, you will be allowed to access smart forecasts with Premium. These smart forecasts include advice regarding when to undertake outdoor activities and hourly forecasts for up to 15 days in the future.
Your Weather Underground Premium subscription can be canceled anytime. You pay your subscription fee via your Google Play account and can stop payment 24 hours before the due date.
Reasons To Have The App On Your Mobile Device
With the app, you have 24/7 access to weather forecasts and reports. In addition, the app picks up what your geographical position is, and you'll receive severe weather alerts. With this app on your phone, you will be prepared for extreme weather conditions.
But it also gives you information regarding "normal" rain and sunshine weather, and it even has a forecast for a surprising drought. The app tracks conditions from your local weather stations and merges them with worldwide trends and conditions to give you accurate weather forecasts.
Other geographical data available on the app include sunset times, the air quality index, and the UV index. The forecasts are available as hourly or daily information. It can even give forecasts for the next ten days. The forecasts include temperature, "feels like" information, wind speeds, wind directions, and the humidity in the area.
Unique Features Of Weather Underground App In A Nutshell
The Weather Underground app provides the most hyper-local weather data wherever you are in the world. If you have your mobile device with you and have internet access, you can find out what the weather will be like for the next ten days.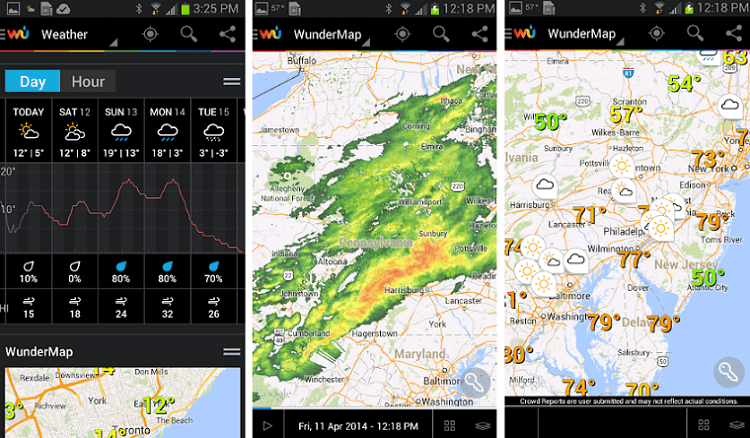 According to surveys and studies, it is the world's most accurate weather service for pinpointing microclimate. It checks conditions and forecasts with data points from more than 250,000 personal weather stations across the globe.
Apart from the "normal" weather forecasts regarding temperature, and rain, it offers an interactive radar map, high-resolution satellite imagery, and severe weather alerts.
Weather Underground also supports Apple Watches with a ten-day forecast right on your wrist. Keeping up-to-date with the weather has never been more comfortable.
More About The Features
You can select interactive weather maps that allow you to select a variety of precise weather overlays. These overlays include satellite imagery and heat and temperature maps. If you need it for study or more advanced purposes, you have access to sophisticated weather visualizations.
With the app on your mobile, you will always be informed about extreme weather because a hurricane tracker and storm radar are part of the service offered. The data on the app is generated from data gathering points in your neighborhood and then merged with information from other relevant areas. Therefore you can, for instance, receive precise real-time information about rain accumulation.
Pollen forecast and temperature info are also gathered from your local geographical position. Another feature that makes Weather Underground unique is that it gives you the ability to compare a specific day's weather with older weather records. You can then see how the weather changes over time in your area.
You Can Assist In Keeping The App Updated
With Weather Underground, you can assist by creating an accurate and detailed weather forecast for your area. By reporting on your local weather conditions, you are assisting the people in your community to plan their outdoor and other activities.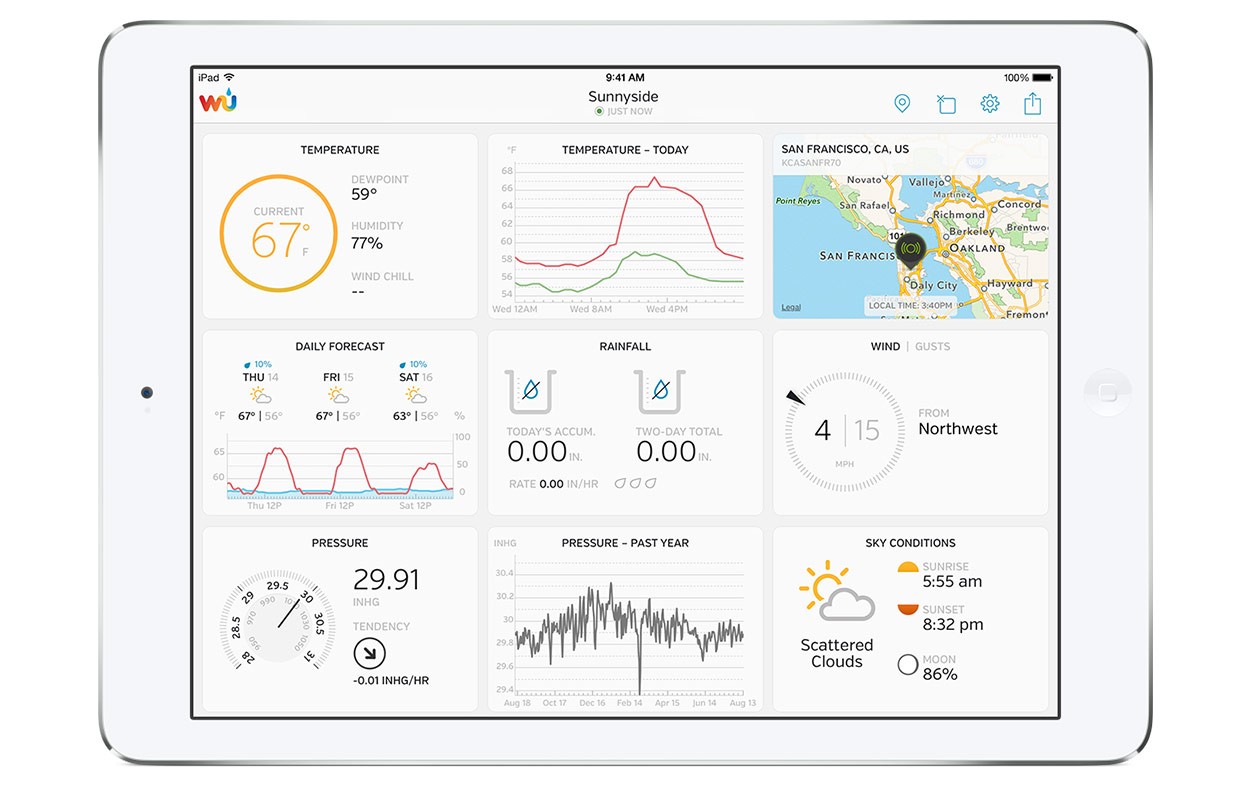 Especially when it is a big community event that has to be planned, the more detail that is known about the foreseen weather conditions, the better you can plan. And you can be part of it by just reporting the current conditions in your area!
Many users of the app have posted positive reviews on the internet.
What Users Are Saying About The App
One of the Android users of the app has posted a comment that is sort of a summary of what many users are saying. He says that he is impressed with the locally interconnected sourced information. He also says the app has the best-graphed view he has ever seen on such apps.
He can even see previous and projected rise and fall of temperatures and other weather aspects such as humidity and air pressure. Another user, this time an iPhone user of the app, has commented that Weather Underground is a great app and that he uses the app daily. According to him, the information is always current, and the app's performance has always been flawless.
A teacher using the app in his class says that the one feature that makes Weather Underground stand out and usable in the class situation is the ability to study weather changes over the years. It allows you to compare the day's weather with previous days and years.
Conclusion
Whether you are a person whose daily schedule and program are linked to weather conditions or just a person who wants to know how to plan outdoor activities, taking the weather into consideration, the Weather Underground app for iPhone and Android devices will be a great asset to you.
As it is available for Android and iOS devices, there is no reason not to download it onto your mobile and experience the pleasure of knowing how your day will turn out weather-wise. And you can use it anywhere in the world if you have your mobile device with you.