With the arrival of the internet, entertainment has become a pervasive element of our lives. We have access to books, shows, movies, memes, social media, music, news updates and so much more at our fingertips.
This means there is a need now more than ever to have applications that can monitor screen time and content for children.
Amazon Kids+ has been welcomed by children and adults across the world, providing a platform that is tailor-made for 21st-century kids. Let us learn more about this application and its uses.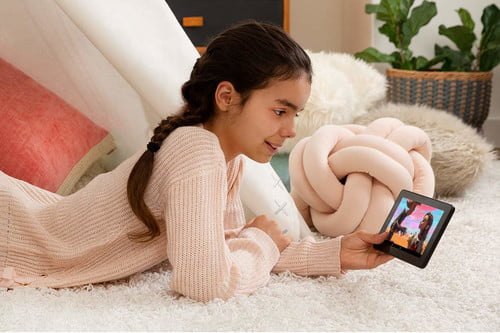 Broad Spectrum of Content
Amazon Kids+ is not just for videos and movies. The app consists of a regularly curated library of more than 20,000 e-books, educational games, bedtime stories, nursery rhymes, music, and TV shows.
It has a wide variety of games from good old Angry Birds and Lego to more advanced content from Carmen Sandiego and iHeartRadio.
The app has music that is curated with a focus for kids with elaborate playlists and avoids the overwhelming nature of heavy-weight content found on other platforms like YouTube and Instagram.
With a wide range of diversity in content, kids all over the world can find representation on the app. For example, you can access content in Spanish, consisting of characters like Dora, Sesamo, Diego, and LEGO Ninjago.
Options For Learning
The Amazon Kids+ app creates an enjoyable experience for all young students seeking knowledge from the e-learning application. It also helps young children to develop interpersonal skills and improve academic performance.
The format allows all to surf through learning content and selects what to watch from a wide variety of options for learning like sing-alongs, ABCs, 123s, shapes, sounds, and so much more.
It's tablet-friendly so students can optimize online learning using wide-screen tablets.
Features of the Amazon Kids+ App
The app is user-friendly and kid-friendly and is designed to be easily used by young kids from the age of 3 to 12. Its interface uses picture book fonts, images, gaming, and rhymes to help kids from all age groups discover content that they can enjoy.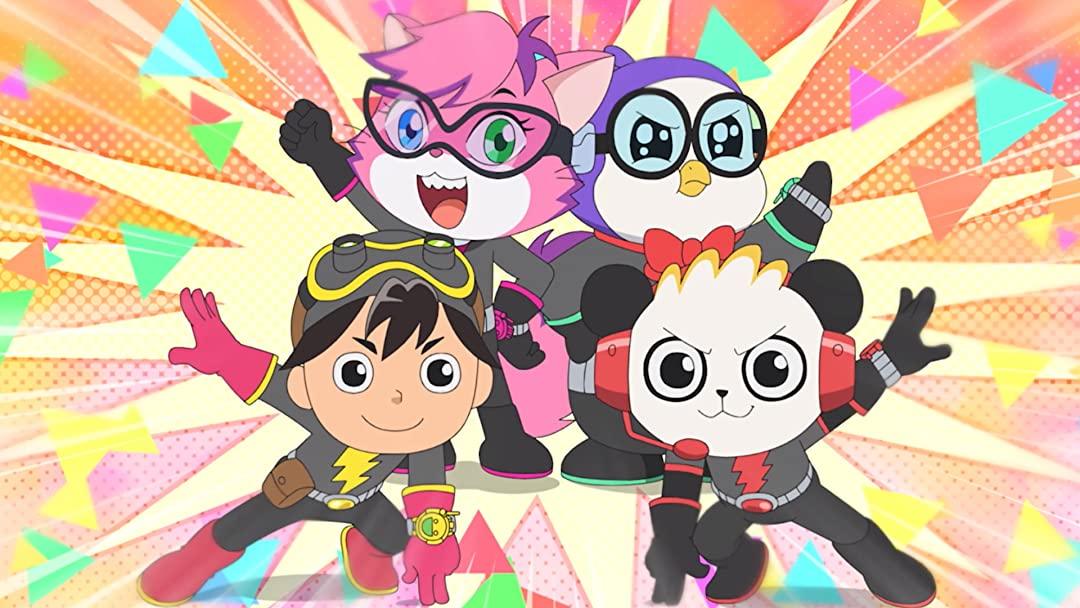 The Amazon Kids+ app offers an easy, ad-free, search function that allows you to search through the app catalog quickly by title, name of the author, theme, and more.
On a Family plan, up to 4 children can access the app from their own accounts, which can be tailored to their viewing history and age-group. Your kids and their friends can engage in learning games and activities on the app from across the country and now the world.
Where to Access the Amazon Kids+ App
The Amazon Kids+ app is available for download across multiple platforms, including Amazon Fire, Fire TV, Android, iOS and Kindle devices.
You can access your Amazon Kids+ content on a range of smart home devices. This makes enjoying activities like watching movies on a smart TV or reading ebooks on a tablet more enjoyable than using a mobile phone device.
You can also connect the app with your virtual technology assistants like Amazon Alexa for a hands-free experience.
Parental Controls
The app offers age control choices where the parent can create separate accounts for their different children and put specific age locks on them. A three-year-old would only be consuming content that is made for three-year-olds rather than watching content more appropriate for an 11-year-old.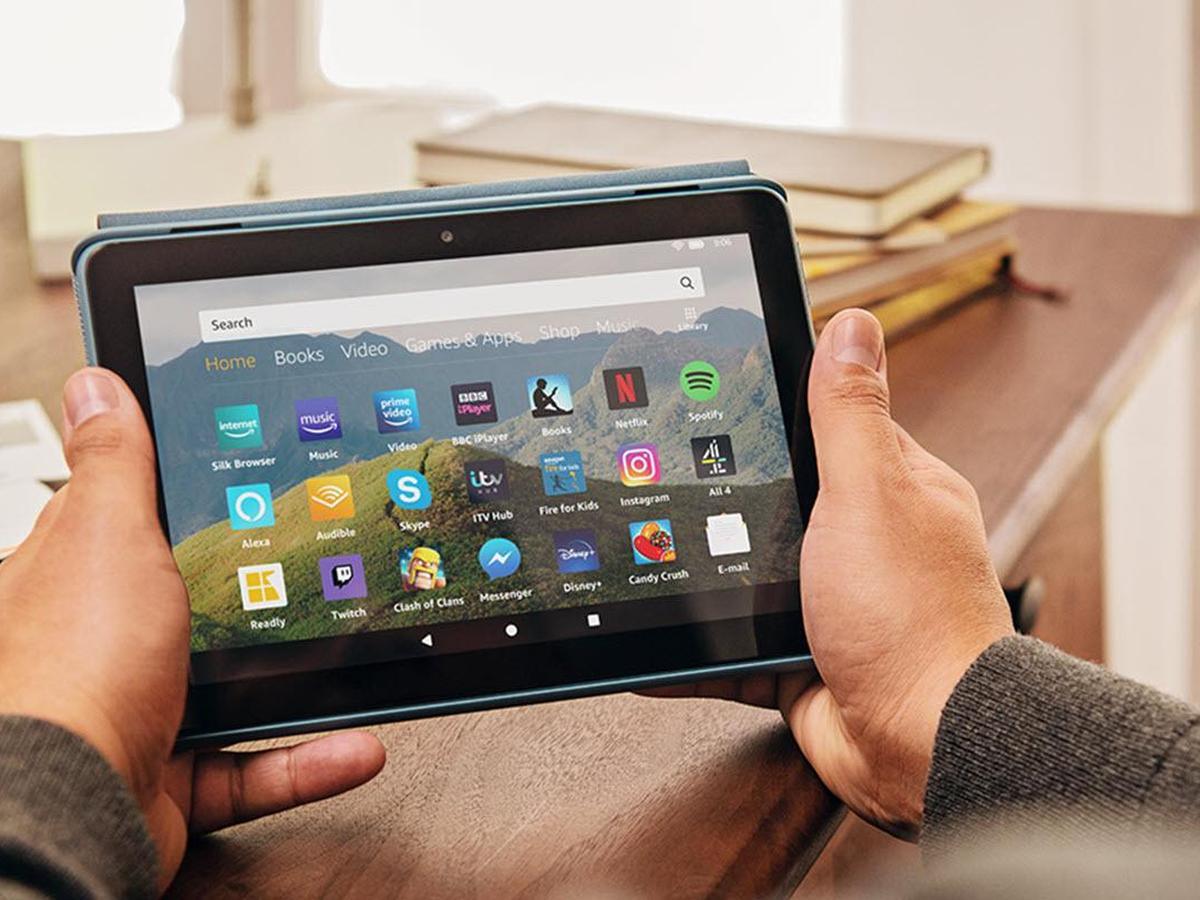 The app allows monitoring access to parents who can review the viewership history of content that was streamed on the app as much as ninety days ago.
Parents can set daily time limits and curfews for children that have access to personal phones, laptops, or tablets that they are streaming the app for. The app also contains a blocking feature, which allows parents to stop screen time and limit children from binge-watching.
Responsible Watching
Researchers have observed the adverse effect unmitigated screen time has had on the childhood experiences of young children, namely a sharp incline in anxiety among children. There is a need now more than ever to have applications that can monitor the screen time and content for children.
If your kids are spending too much time on the app, you can set daily curfews to help set restrictions on screen time if needed. With the Learn First feature, you can block access to entertainment content until after educational goals are met.
You can use the app's content very positively. Use the content of the app to start conversations with your children regarding books and videos. Depending on their age you can assist them to find cartoons, nursery rhymes, bedtime stories, sing-a-longs, ABCs, 123s, shapes, colors, sounds, numbers & more.
How To Use
Before your children start using the app, you can create a personalized child profile. You can create up to four personalized profiles for four different children.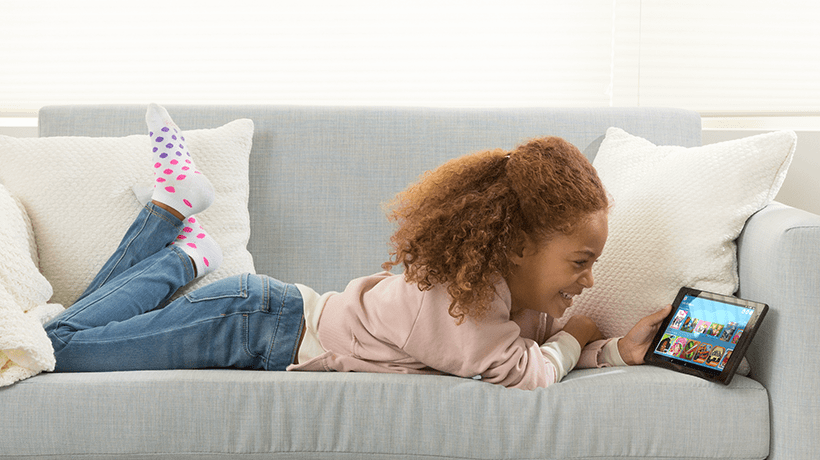 If you set up the profiles with the children's correct dates of birth Amazon Kids+ will automatically allocate age-appropriate content to every profile. But you can also manually change the criteria if you want to.
You can set language preferences for each child's content in the app. It can be English, Spanish, or both.
Downloading Amazon Kids+
To download for Android devices, head to the Google Play Store. To download for iOS smartphones and smart devices, visit the Apple App Store. Search for 'Amazon Kids+' and select it from the search results.
Once you're on the app page, click the button "Install" or "Get" to download to your device. Then click "Open" to launch the app and begin the set-up. The approximate download time is less than 2 minutes.
To use the app you must have an Amazon account. Once opened, it will ask you to sign-in using your Amazon account credentials, or will prompt you to create a new Amazon Account.
Free Trial
FreeTime Unlimited is now Amazon Kids+, so if you are an Amazon account holder and already have access to FreeTime, your account will automatically convert into the Amazon Kids+ platform, unless you have decided to unsubscribe altogether.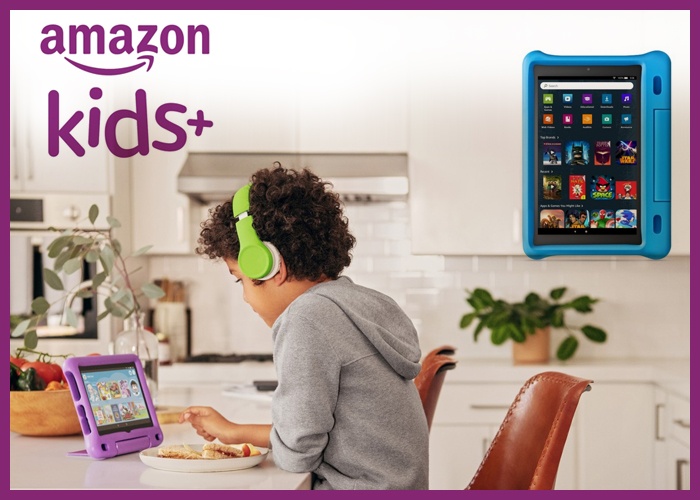 Users can access the Amazon Kids+ app for free in the first trial month. Afterward, you can continue to stream content with subscription packages.
When your free trial ends, your subscription begins after consenting to the payment after the end of your free trial.
If you already have a subscription, all you have to is enter your login credentials and start streaming today. There are a variety of packages available for you to choose from according to your preferences.
Subscriptions
Those who are yet to join Amazon can get standalone subscriptions for the app for $4.99/month only. Users who have a paid subscription to the Amazon Prime app can access the standalone Amazon Kids+ account for only $2.99/month!
To use more than 1 account, sign-up for the Family package for $9.99/month or $6.99/month if you have Amazon Prime. You can also pay a yearly subscription fee of $99.99 or $69.99 (for Amazon Prime users), which essentially earns you two free months rather than paying monthly.
If you are unsatisfied with the app then you can cancel your subscription via the Amazon Parents dashboard or by contacting our team at Amazon Customer Care Services.
Other Interesting Features
Another exciting feature is an Alexa link to Amazon Kids+. If you have an Alexa device at home, like an Echo smart speaker, kids can use it alongside the app. They can use their tablet to broadcast a voice message to everyone in their home.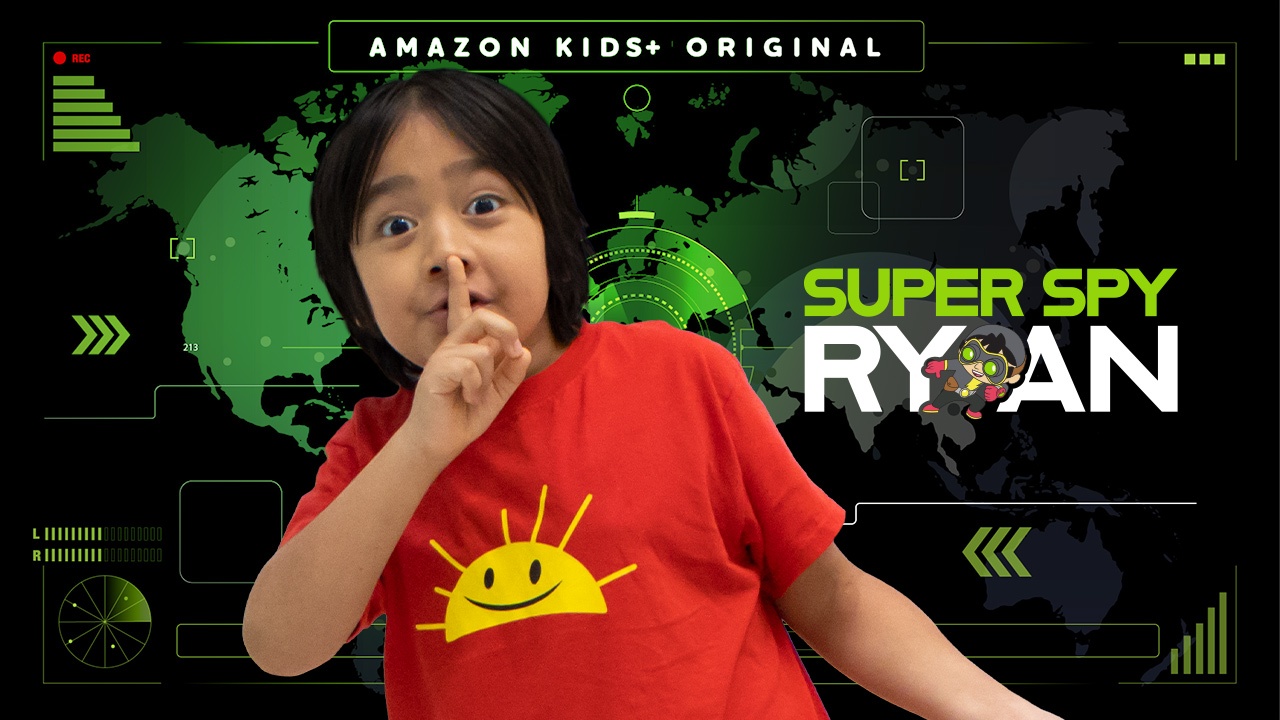 However, through the device's "announce" feature, Amazon is listening to and processing the child's voice. So you as the parent will have to consent before your kids use the feature.
The Amazon Kids+ app also links music stations from iHeartRadio directly to the Amazon Kids+ home screen.
Tips
To use the full potential of the app, ensure that you set your children's profiles accurately. This will give you the peace of mind that your children are viewing and reading age-appropriate content. Talk to your children about the stories and series on the app and sometimes enjoy a family story or series with them.
Use the opportunity to teach your children to be interested in a variety of topics and themes. If you pick it up that your children are only interested in one or two topics, talk to them and help them to find other themes that will interest them.
The Amazon Kids+ app offers the ideal opportunity to make your children aware of themes like classic literature, classical and modern music, award winners, sports heroes and much more.
Summing it Up
The Amazon Kids+ app is designed for kids to have endless fun. Amazon Kids+ was built from the ground up for kids to have an educational environment to enjoy.
But the bottom line is always that the parent has to consent to the broader guidelines of what can be viewed and read. The clever design of the app ensures that your kids never get the impression that you are a "helicopter parent." Download the app, subscribe, and let your children have fun!