A while ago, my Android phone started to refuse to take pictures. I've always been under the impression that modern smartphones have enough RAM and storage space to enable me to carry on taking photos and download apps and videos.
But now I realize that my phone's storage space must be kept organized, and the junk needs to be cleaned out to operate efficiently. Fortunately, a friend who has had the same problem with his Android phone had a fix, and I don't need to worry about storage space anymore after using the FileMaster app.
The app is designed to optimize phone storage. If you have the same problem, read on. I'll share what I've found out regarding phone storage optimization and my experience with the FileMaster app.
Why Do I Need A Phone Cleaner App?
The FileMaster's Key Features
More Features
How To Get The FileMaster App For Android Phones
Permissions Needed
What Other Users Say About The App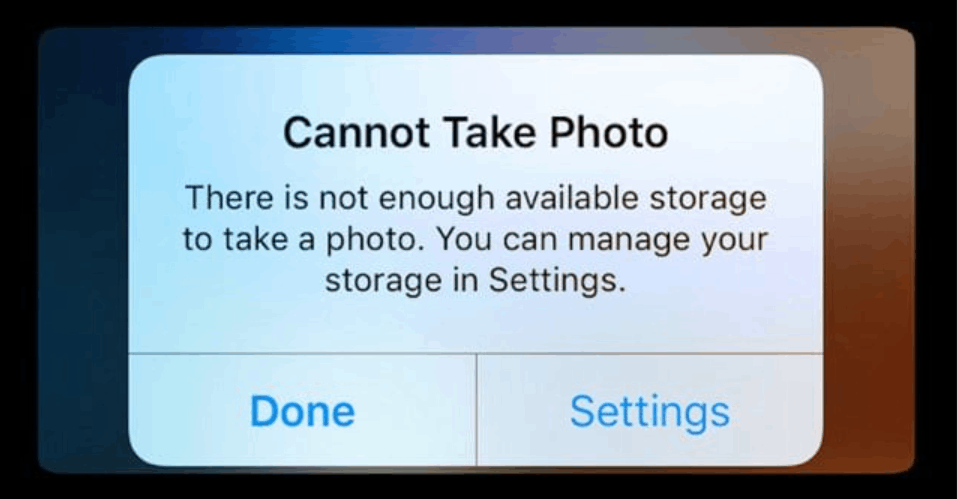 Why Do I Need A Phone Cleaner App?
In my online research before I've downloaded the FileMaster app, I've discovered that it doesn't matter whether I have a phone with 16GB, 64GB, or 128GB of storage; it can all easily be filled up.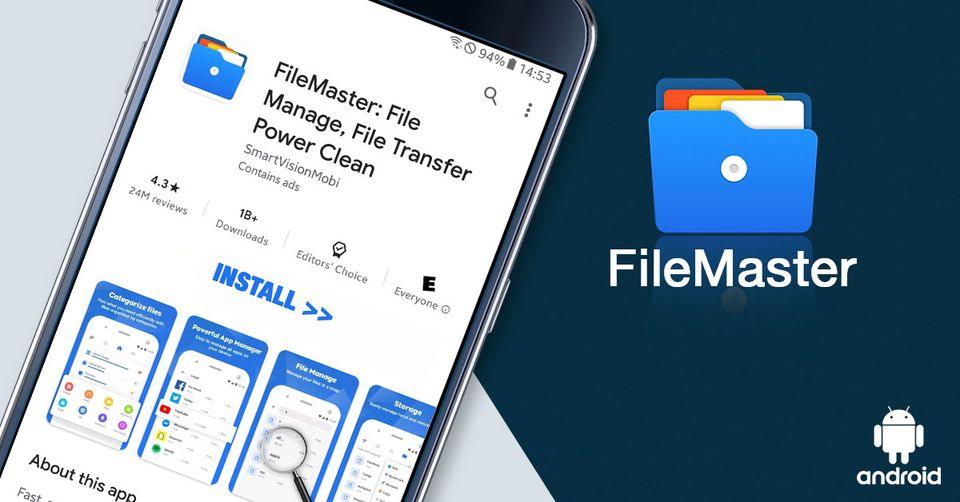 This is especially true if someone migrates app data and settings from an older phone. I've found that with the migration to my new phone, I've dragged along apps and data I no longer need.
While reading articles regarding smartphone storage capacity, I've realized again that not only is my smartphone the most often used device to record my life's moments, it also collects all the images and videos I receive via social media like Facebook Messenger and WhatsApp. All these images, unnecessary files, and junk are saved to my phone.
I don't have the know-how to clean up my phone effectively. The few apps I delete from time to time and the photos and images I remove are not enough to make a considerable impact on my phone's available storage space. Thus, an app that automatically helps to keep my phone clean and optimized is what I currently need.
What Is The FileMaster: File Manage, File Transfer Power Clean App?
The FileMaster app is designed to be a file manager for Android phones. I'm impressed with the app as it comes with many features and tools. After I've installed the app on my phone, it has access to my internal and external storage. It is then able to navigate files and folders freely. This ensures that the phone has the optimum storage space available.
The app analyzes storage usage and detects large and redundancy files. It then cleans junk files and other files and folders that are no longer needed. The app helps me not only to have enough storage space with its powerful junk files cleaner, but it also optimizes my phone with a phone booster, an app manager, and a CPU cooler.
I'll discuss this in more detail when I tell you about the features and tools of the app. It also assists with file transfer. According to its website, the FileMaster app has already been installed by over 10 million users. For me, it is a good indication that the app works!
The FileMaster's Key Features
Although the app's top priority is to clean my phone with its File Cleaner tool, it offers many other features and tools. Since using the app on my phone, I've had no phone freezes. Regarding the cleaning aspect, I've found that it clears the system cache and the app's cache junk files.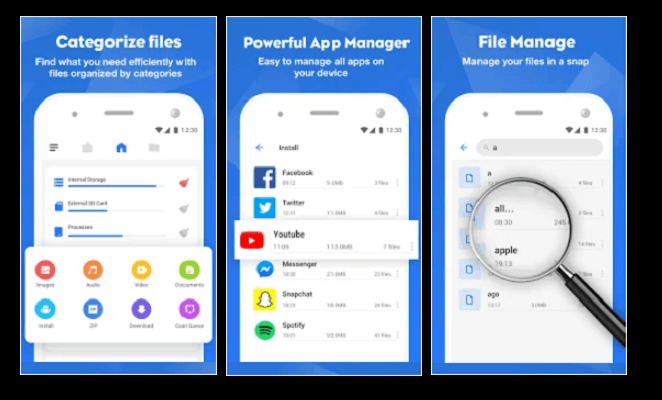 This action reclaims space on my phone. It also cleans the installation of APK apps. Lastly, it cleans uninstall remains and residual junk files from apps that I've deleted. Its Smart Library File Explorer categorizes all the files I'm downloading from the internet and with Bluetooth from nearby devices.
All my images, videos, music, pictures, movies, and many more are being categorized. With its File Search tool and the optimized search engine of the File Explorer, it finds a file I'm looking for in one second.
It not only searches in the internal storage but also on the phone's SD card. And what I like is that I can search and browse files by categories like image, music, video, apps, etc. I can also easily edit files on the go. The app supports every type of text files such as HTML, XHTML, and TXT.
Overheating And Damage
The app's CPU Cooler detects heat and automatically closes apps that are likely to cause my phone to overheat. Thus, my phone's CPU is protected against overheating and damage.
Since I've installed the app, I've also become aware that my phone's processing speed is faster, and the battery stays charged longer. This is as a result of the app cleaning unnecessary apps running in the background.
More Alluring Features
With its Security and Antivirus tool, it automatically scans the apps I've installed, the memory card's content, and all-new apps I download. It also protects my phone against viruses, adware, malware, and more by using the latest technologies.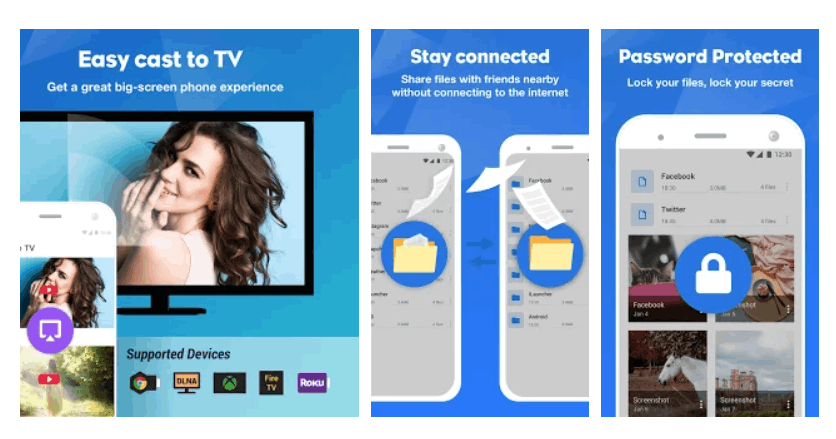 The app's built-in Wi-Fi File Transfer feature exploits Wi-Fi and possible hotspots and then transfers files to another phone or PC without an internet connection. It enables me to transfer any file like apps, music, video, etc., very fast.
You probably won't believe that one app can do so much, but its Chromecast, File Manager tool, allows me to play local media on my Chromecast devices like Google Home and Android TV. Something I'm not using is the app's Root Explorer.
But my friend, who is an advanced smartphone user, has told me that the app's Root Explorer allows him to explore, edit, copy, paste and delete files in the root partition of his phone's storage. He uses this for development purposes. I've said to him I'm glad that it is part of the app's package deal, but I'm not tech-savvy enough to use it!
Battery Saver
The Battery Saver tool analyzes my phone's battery usage and monitors all apps that drain power while not in use. If such apps are found, the app hibernates them to stop battery draining. And last but not least, the app keeps my information private with its built-in app lock.
It also works 100% with local file management to keep everything private. For further security, I have to enter the app with a password that I've created. Fingerprint and pattern locking and unlocking are also available.
How To Get The FileMaster App For Android Phones
The app contains ads but is free to download and use. The ads can be an irritation sometimes, but most, if not all, free apps carry ads.
I downloaded the app to my phone via the Google Play Store on my Android phone. I clicked on the app store's icon on my phone, and when the store had opened, I searched for the FileMaster app and clicked on it.
It downloaded, and I just followed the prompts to complete the installation. A 5.0+ Android version is needed to download the app.
You can, however, also download and install it via your web browser. All you have to do is visit the website and click on Install.
Permissions Needed
For the app to work efficiently, I've had to grant some permissions. The permissions include the reading of my phone status and identity and the contents of my USB storage. It also has permission to modify or delete the contents of my USB storage.
The app also needs permission to take photos and videos and to get my Wi-Fi information. With the permissions I've given, I've also allowed the app to close other apps, run at startup, draw over other apps, and prevent my phone from sleeping.
What Other Users Say About The App
I always like to read reviews by other users before I buy or download anything. I've done the same with the FileMaster app. I've found many positive comments. One user comments that the app is great and that he has been using it for quite a long time now and never has had a problem with it.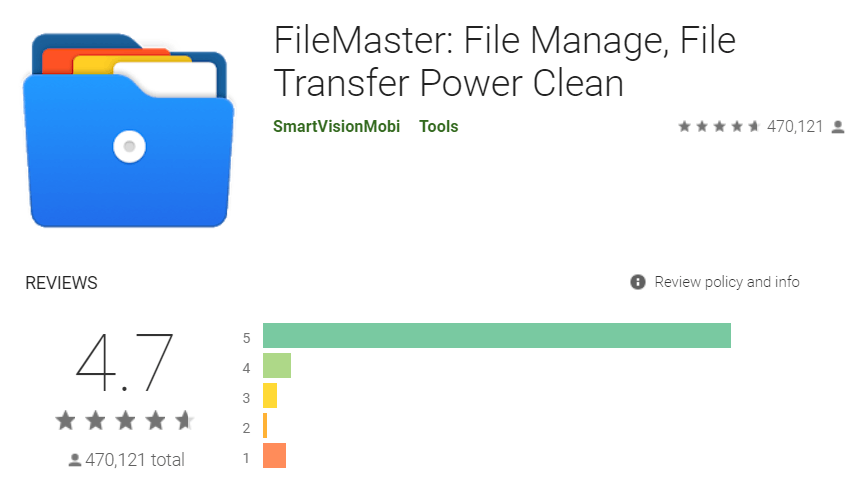 He recommends the app for people who have phones that are currently working slower than when they've been new. He also says it is ideal for you if you don't understand how to get rid of cache or other unnecessary files on your smartphone.
Another user says that he has tried many file manager apps, but this app seems to be the appropriate one for his phone. He also strongly recommends it. Another Android phone user reports that she has cleaned over a gig off her phone with this app.
The general consent is that the app is very user-friendly.
Conclusion
As I don't have either the time or the know-how to clean up my Android smartphone to get more storage space, I need an app like FileMaster to do it for me. Since I've been using it, my phone has never been sluggish again or refused to take photos due to a lack of storage space. And what impresses me about the app is that it offers much more than only cleaning my phone.
For a free app, it offers extremely usable extra features and tools – mostly using them automatically without any manual interference from my side. So, if you are in the same position with an overloaded smartphone, I recommend that you download and install the FileMaster: File Manage, File Transfer, Power Clean app immediately. It is free!